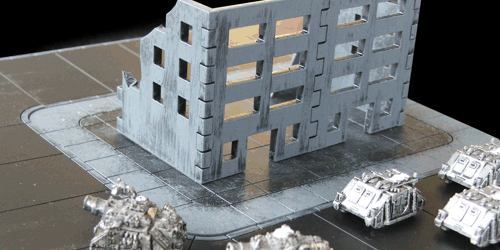 4 sides of the modular 6mm ruins. The sides have been scored with a sharp knife and snapped to create the more ruined effect (that's the great thing about acrylic plastic - it's tough but easy to work with). The ruins are standing on the medium sized 6mm building base and surrounded by the 6mm road.
---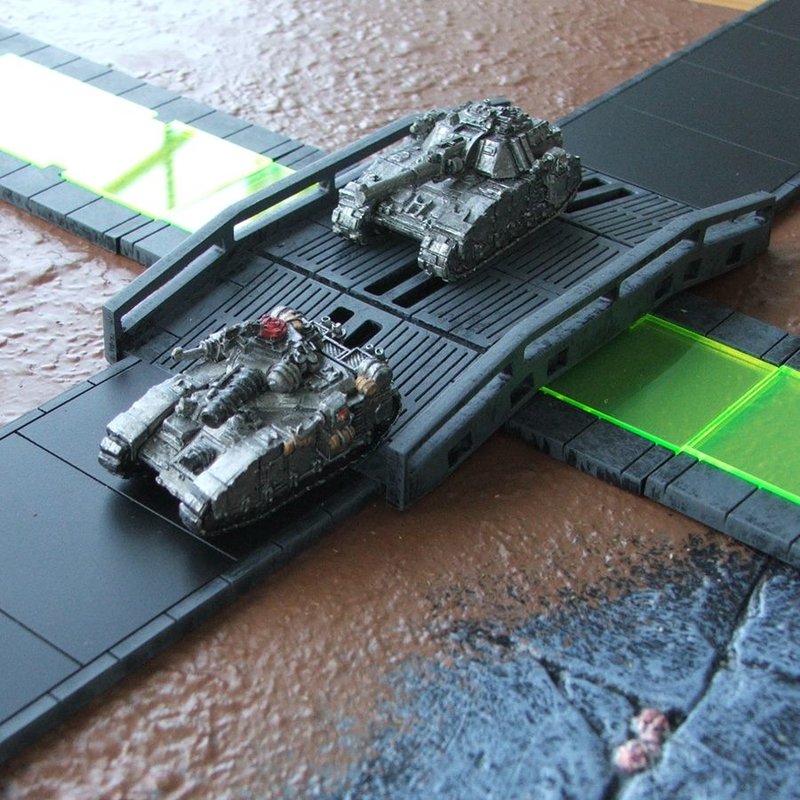 Epic super heavies drive onto the 6mm road set from one of the 6mm scale bridges which is running over part of the 6mm canal starter packs
---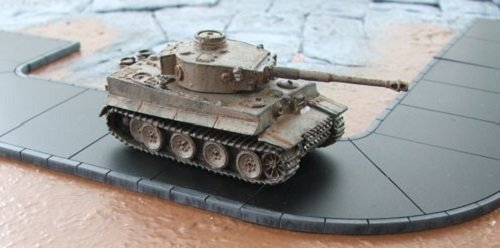 FoW scale shot. Tiger on the 6mm scale road set.
---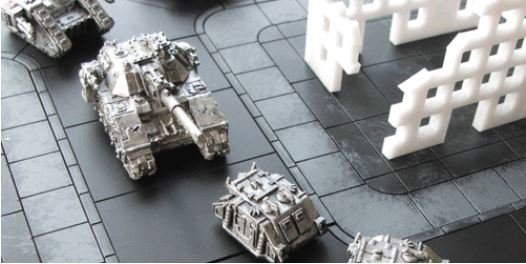 Epic tanks on the 6mm road set, next to a 6mm building base with unpainted 6mm ruins on it. The 6mm ruins have been scored with a sharp blade and snapped to create a more ruined look.